How to structure and implement an effective sustainable fashion strategy? We go behind the scenes with some of the leading managers and advisors in the arena
—
#SustBoost Episode 1
The first webinar of Loomish's #SustBoost series hosted a conversation about delivering fashion sustainability in practice, featuring:
Jaclyn Allen, Director of Corporate Sustainability at Guess Inc.;

Nicola Torreggiani, CSR & Sustainability Senior Manager at Guess Europe;

Michela Gioacchini, Sustainability Senior Consultant at Quantis;
—
The discussion was hosted by Jelena Tasic Pizzolato, Innovation Director at Loomish.
"Our goal is to make denim that lasts longer, that has less impact during production, and that is fully recyclable. To achieve it, we need to change the culture of the product design itself. It is a very dramatic change in the company because it forces everyone to think differently," says Nicola Torreggiani, CSR & Sustainability Senior Manager at Guess Europe.
Indeed, the harmful impact of denim production on the environment is not a secret in the fashion industry: just one pair of jeans uses over 700 gallons of water during its lifetime: from raw materials and fabric manufacturing, all the way across factory laundry to consumer care. That is enough water for one person to drink for almost 3 years.
The price of greatness is responsibility, as they say.
At Guess, one of the world's most recognizable apparel brands, known for innovative denim and accessories, the responsibility of leading the global denim industry into the right direction seems to be strongly felt across the organization.
On the brand level, it does not mean a sustainable capsule collection or a local consumer-facing recycling project. For starters, at Guess, they aim for having a quarter of their entire denim assortment produced from certified sustainable materials by next year.
"To us, that's just the beginning. Sustainability is a moving target," says Jaclyn Allen, Director of Corporate Sustainability at Guess Inc. and the person behind the launch and implementation of the robust Guess sustainability program.
The current consumer market trends seem to be in line with the brand's move in this direction, as Jaclyn goes on to elaborate:
"There is a movement in the industry away from fast fashion now, to durability and quality, which is very exciting for our goals in fashion sustainability. There is also a trend away from seasonality in fashion and the idea that we want to make fashion versatile, long-lasting and comfortable. The more we can add value and communicate both internally and externally that the fashion we wear has value, the more demand and interest will be created. Consumer education is an important component of fashion sustainability."
Sustainability in fashion is probably the only topic around which competitor brands agree that the cross-industry collaboration is essential for what they need to deliver, as the emergence of several global recent brand coalitions show.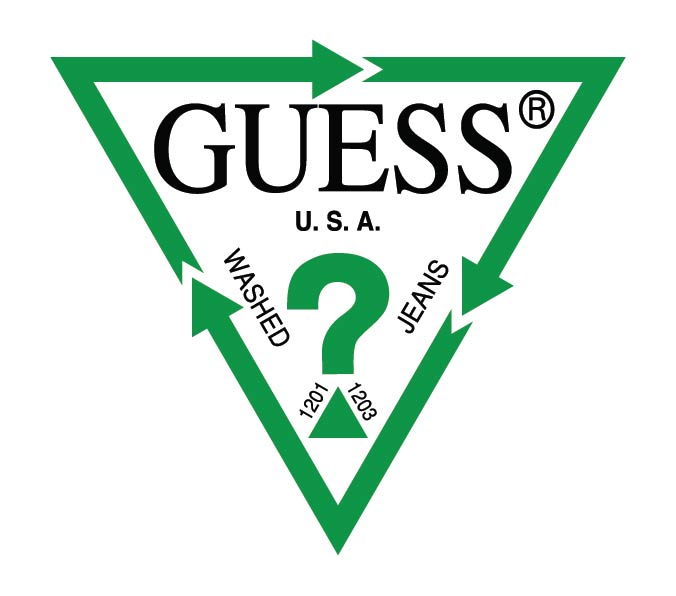 One such example is The Sustainable Apparel Coalition, which over the years has helped standardise a common language around sustainability and how companies communicate sustainability to their suppliers.
"As the industry is starting to evolve,not only are these organizations playing a big role in raising awareness and educating, but also in bringing people together for collective action and impact," underlines Jaclyn.
Guess is also a signatory of the Global Fashion Agenda's Commitment to a Circular Fashion System, a public pledge for companies to implement sustainable design strategies, such as the resale of used clothing and increasing the share of clothing made from recycled fibres.
What it means in practice is that Guess has put a system in place to collect used or unwanted garments in stores, incentivising the customers to bring them back and ensuring that these are given a second life.
Yet, arguably the strongest commitment of Guess in leading the industry towards a more sustainable future is the brand's active role in the United Nations Framework Convention on Climate Change (UNFCCC), the parent treaty of the Paris Agreement.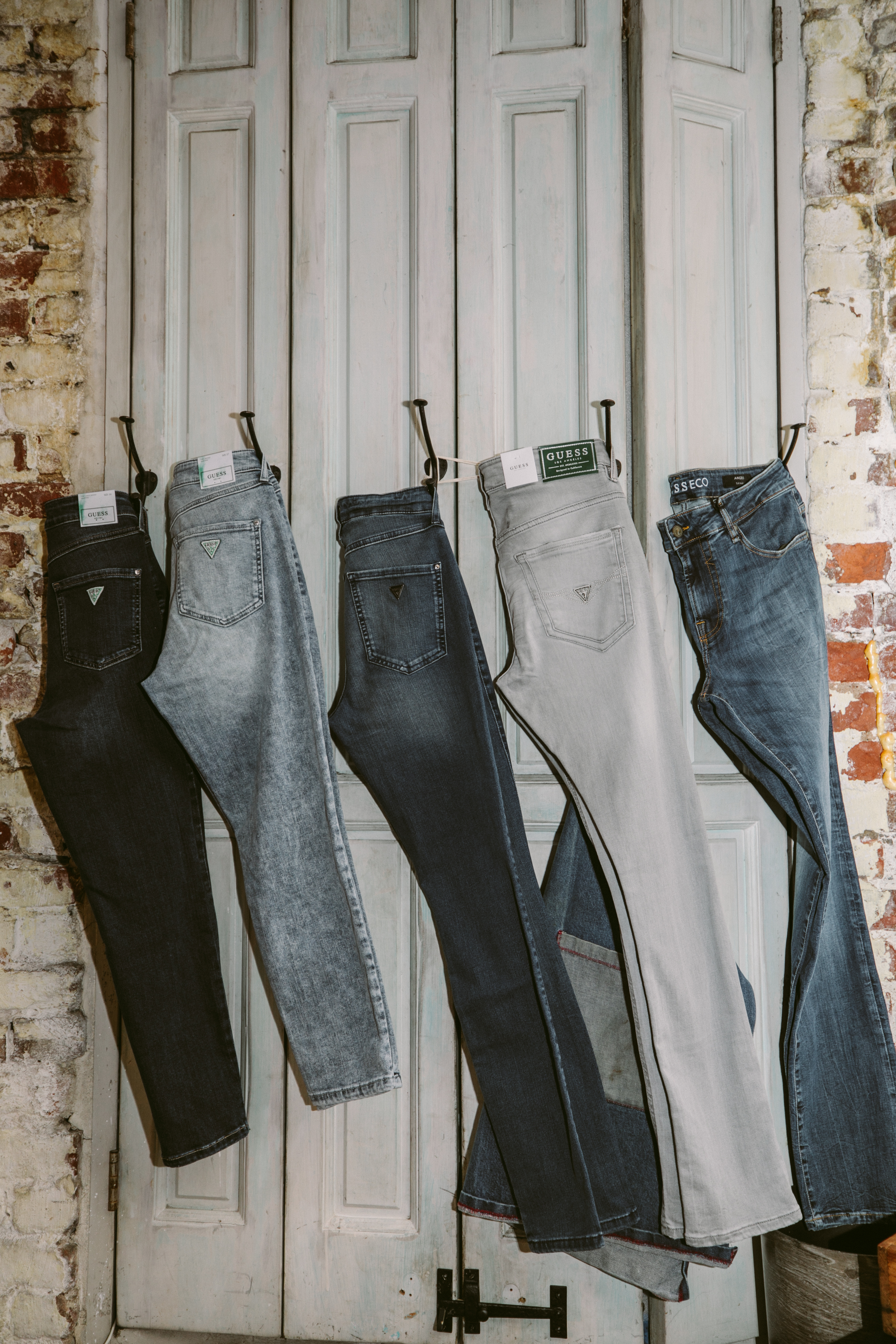 Representing Guess at that important international table is Nicola Torreggiani, CRS & Sustainability Senior Manager with the brand, underlines the importance of collaboration in this complex matter:
"By aiming towards a same goal all together, we can achieve a better scale of our initiatives. Sustainability is about collaboration, sharing experiences, defining the best practices, and guiding beginners so everyone can get onboard as fast as possible."
A part of the effort is a recently published Playbook for Climate Action, aimed at enabling all actors of the Fashion industry to identify what climate actions to take and which initiatives and programmes could support them in undertaking their decarbonization journey.
On that journey, next to people, data seems to be one of the most powerful assets. Practically, any brand that wants to seriously tackle sustainability needs to measure their current impact, establish key performance indicators, track them and optimize actions accordingly.
One of the market leaders at helping brands deliver these resilient strategies via robust, science-based metrics, is Quantis, an international sustainability consultancy firm. They are working across a dozen different sectors, while in fashion their impressive client list includes – to mention a few – the Kering Group, PVH, GAP, Hugo Boss, and Decathlon.
"At Quantis, we developed a tool that any company can use over time to deliver high-quality and sustainable products, through helping them set and monitor KPIs and assess all the possible leverage points they could use in order to decrease emissions", explains Michela Gioacchini, Senior Sustainability Consultant at Quantis.
With the urgency in different industries to address the climate crisis, Quantis is a company that has undergone an impressive growth: from being a spin-off start-up from a Swiss university just a few years ago to operating internationally with offices across Europe and North America.
What appears to be the core value of the Quantis approach is, in a way, holding brands "by the hand" in this whole process, from leading awareness-raising workshops and training sessions on science-based goal-setting, all the way to practically building together the brands' operational climate action plans.
For any company that embarks on this journey, these actions are far-reaching and strategic.
Placing sustainability at the core of a business often requires systemic changes in the organization, as well as certain adjustments of the business model itself. Michela elaborates the crucial role that the education plays in that process:
"Knowledge is the keyword: when you work with companies to provide webinars, education occasions, open discussions: these are the single actions that create the most value in a company and bring people aboard".
Closing the loop, Jaclyn concurs:
"Changing the culture of fashion, from fast to durable, is the way in which fashion brands can add value to their products. A cultural shift needs to be created".
—
See the full conversation below and discover also more about:
Science-Based Targets, scope 1-2-3

Opportunity for start-ups: market gaps in fashion sustainability that could be filled with innovative solutions

How to access valuable data for measuring sustainability

How the company's culture affects sustainability

Product durability as new paradigm shift in Fashion
—
Watch the full webinar here:
Follow us on Linkedin for more content like this!